Marie from
Candidly Marie
is hosting mini-linkup on Thursdays about being thankful during this month.
Sometimes we don't appreciate what we've been blessed with be it a person, a place, an event, and so on. Not to say that just because is November, a month for giving thanks, that we should go all year without being thankful for what we have. But I guess we're reminded more this time of year to go a little further and show our gratitude. Last week topic was A Person. I appreciate every single person in my life for putting up with me ;) but there's one in particular that I'd like to recognize on this link up and that's my husband.
We're high school sweethearts and that means he has put up with me for over 8 years now. We both know I am not the easiest person and I can be a bit stubborn, as can he. Yet even so he decided to spend the rest of his life with me. Me. And I will be forever flattered and grateful for that.
Not only that but he has been an amazing father and a great provider. Providing for his family comes first in his book. He's so understanding about my school and supports me 100%. He works hard to allow me to work a part time so that I can be home more with the boys. Yes night shift has been rough on us and he much rather have me working a "normal" schedule but he understands is what works for now.
Thank you for being who you are my love. For loving me. For being on my side. I know I don't say it enough but I hope you never doubt my love for you.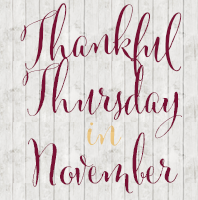 "/>